Board Build
Pikes Peak Habitat for Humanity Board of Directors Build a House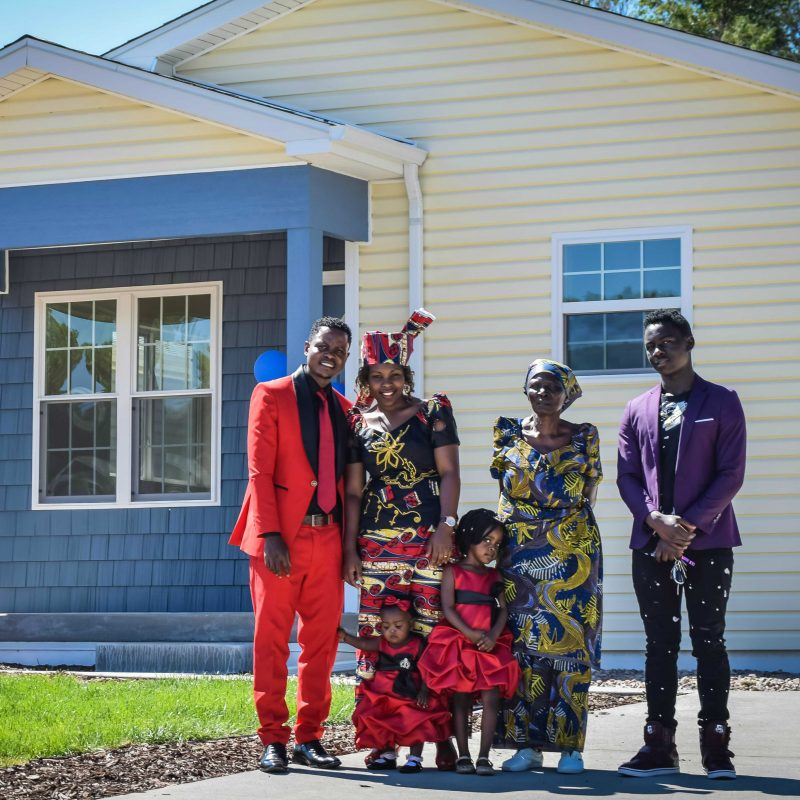 Two years ago, Board Treasurer Peter Scanlon challenged fellow board members to sponsor a house -- the Board Build -- and the entire Board of Directors generously committed to fund this home for husband and wife Jean and Nadia, and their multi-generational family of six. Pikes Peak Habitat for Humanity is extremely proud of our board members for their dedication to our mission, and their compassion for the families we serve.


At left, Jean and Nadia's family at their house dedication.
Board members having fun while painting the house on the Board Build Volunteer Day, April 7th, 2018.