Event Details:
Community sponsors and children of Habitat homeowners have decorated gingerbread homes to compete for 1st, 2nd, and 3rd prize!
Voting is open to the public and the gingerbread homes with the largest amount of donations will win!
Donate to vote for your favorite gingerbread home! 
All donations will directly support our 2nd Annual Veteran Home Build for a local veteran's family. To learn more about this build, click here.
All expenses, including prizes, have been covered by our Underwriting Sponsor, ANB Bank.
Voting begins on December 4th, at 9:00am and ends on Tuesday, December 17th at 11:59pm.
Donate to Vote for Your Favorite Gingerbread Home!
Sponsors are listed alphabetically. Please scroll down to see all.

To donate by text: text "LDS" to 719.398.7679
To donate in-person with cash or check (made payable to PPHFH with LDS written in the memo line), visit the gingerbread homes on display at the Pikes Peak Habitat ReStore:
411 S Wahsatch Ave, Colorado Springs, CO 80903
To donate online: 
To donate by text: text "Thrivent" to 719.398.7679
To donate in-person with cash or check (made payable to PPHFH with Thrivent written in the memo line), visit the gingerbread homes on display at the Sponsor's location:
Tye Tutt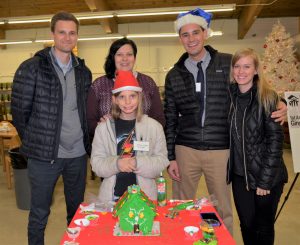 To donate by text: text "Tutt" to 719.398.7679

To donate in-person with cash or check (made payable to PPHFH with Tutt written in the memo line), visit the gingerbread homes on display at the Pikes Peak Habitat ReStore:
411 S. Wasatch Ave, Colorado Springs, CO 80903
To donate online: 
*Photography generously provided by Melanie Tutt*
Thank You to Our Generous Sponsors: