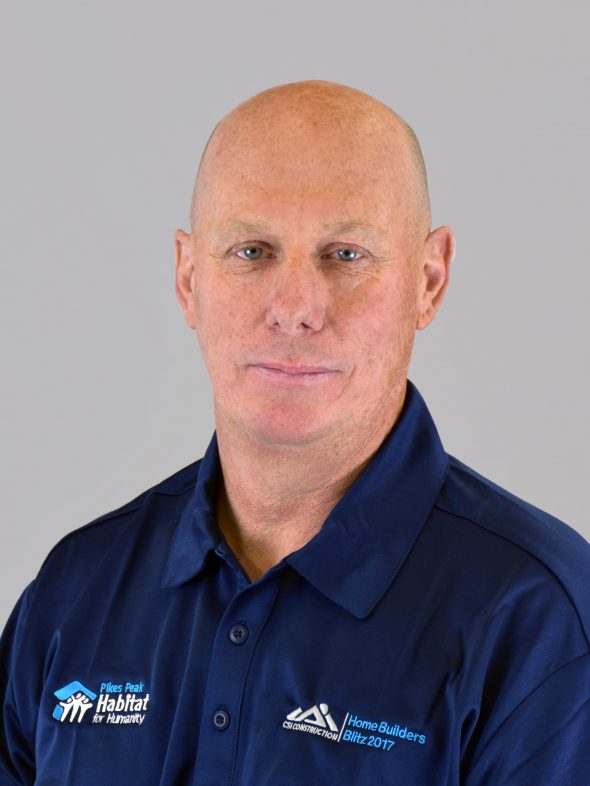 Trevor Bennett
Construction Site Superintendent
Trevor first learned about Habitat for Humanity 25 years ago when the founder, Millard Fuller, spoke at his church in Sydney, Australia.  Although a native to New Zealand, Trevor spent the beginning of his adult life working as a Christian studies teacher in Australia where he met his wife who had traveled from the U.S. to volunteer in the schools. 
While visiting family in New Mexico, Trevor took a part-time job at the Greater Albuquerque Habitat for Humanity.  After working there for nearly three years Trevor and his wife Laurie moved to Denver, Colorado where he accepted a position to become a construction supervisor at the Metro Denver affiliate.  He worked as a construction supervisor for 13 years before becoming the project manager of a new home renovations program.
At the beginning of January 2018, Trevor took the position of construction superintendent at the Pikes Peak Habitat for Humanity and is very excited to be living and working in Colorado Springs.  He and his wife have three children, Hannah, Olivia, and Sheppard.  They love spending time outdoors whether it be camping or snowboarding and just enjoying the beautiful scenery Colorado offers.