Women Build empowers women to help families build strength, stability and independence. From all walks of life, we come together to build stronger and safer communities.
Any woman who wants to learn how to build and construct a home is invited to join us. No experience is necessary. Volunteers work under the guidance of our construction professionals, alongside other volunteers and future Habitat homeowners. Whether you are learning new skills or simply adding a few to your tool belt, this is a rewarding experience for all involved, and improves the community that you share.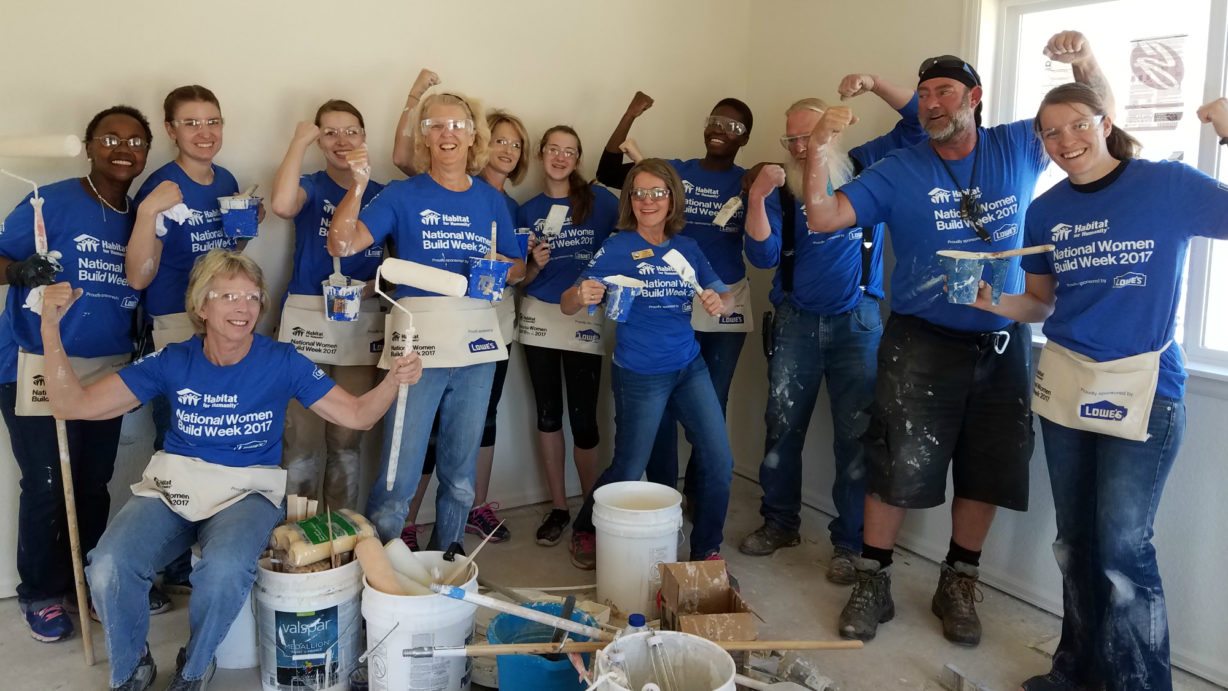 Are you a Women Build CHAMPION?
You can help keep Women Build strong by volunteering on the construction site, fundraising for a house sponsorship, recruiting volunteers to build, and promote community awareness for Women Build.
Women Build volunteers have funded and built four homes in El Paso County, and now we're poised to help build our fifth! If you are interested in joining Women Build, email Laura Williams-Parrish or call 719.475.7800 ext. 106.

In 2008 Lowe's helped launch National Women Build Week, an annual week-long event that invites women to devote at least one day to help families build strength, stability and independence through housing. Lowe's also empowers Women Build through the help of their employee volunteers Lowe's Heroes, and conducts how-to clinics at stores to teach volunteers construction skills so they can feel equipped to take part in the builds. Lowe's donated $2 million to Habitat's 2017 National Women Build Week and provided the support of Lowe's Heroes employee volunteers to more than 300 Habitat locations across the nation hosting National Women Build Week activities this year.