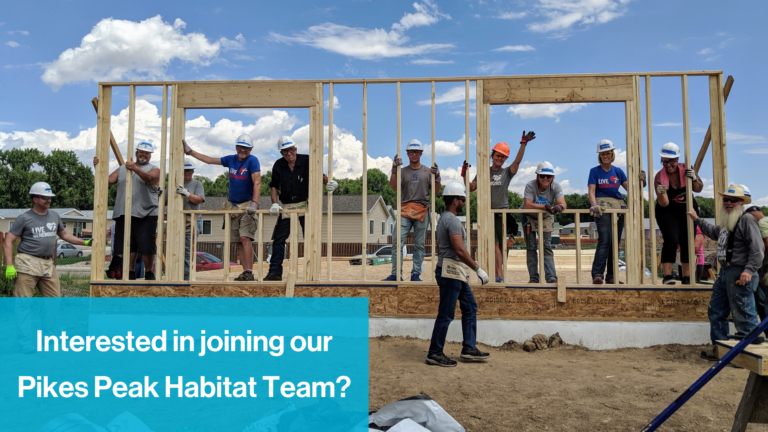 Pikes Peak Habitat for Humanity was honored as a Gazette's Best Workplace for the 3rd year in a row!
Currently Hiring For:
Application Timeline & Instructions:
Online application window remains open until the position is filled.
Candidates should possess an exceptional level of attention to detail — including properly applying for this position by providing ALL required documentation.
We are a global nonprofit, ecumenical Christian housing organization. All who desire to be a part of this work are welcome, regardless of religious preference or background. We have a policy of building with people in need regardless of race or religion. We welcome job applicants, volunteers, and supporters from all backgrounds.