OVERVIEW OF APOSTLES FAITH BUILDS
The ecumenical Apostles Faith (formerly Thrivent Faith Build) Build brings local churches from around El Paso County together to raise walls, funds and prayers, building a house in partnership with a family in our community in need of affordable housing. Through this build, and as an affiliate as a whole, we seek to display the love of Christ by our work in our local community. The Apostles Build program is an opportunity to live out your church's local outreach ministry, fellowship with other church congregations from around El Paso County, and see the miracle that occurs when God touches the hearts of future homeowners and the volunteers who work alongside them.
MEET THE 2022 APOSTLES FAITH BUILD PARTNER FAMILY
Prisca and Noella are sisters who originally hailed from the Central African Republic. They fled with Noella's son after violence swept through their homeland. Noella, Prisca, and Noella's son came to the United States as refugees and currently live in a very small apartment. They are excited to rebuild their lives in a stable and safe community. Noella and Prisca are looking forward to "be[ing] able to have the freedom to be responsible for our home so that when it is paid for it will belong to our family."
Noella shared words of gratitude for the donors and volunteers who have helped build their family's home: "God never ever leaves us behind, and here we are. We lost everything, but God… he's provided us more. Like we are going to get a home and I am so, so thankful about that. … Thank you for everything that you guys provide us. I just want to say thank you. Thank you so much."
WAYS TO GET YOUR CHURCH INVOLVED
There are a wide variety of ways that local churches can use their gifts and talents to support the Apostles Build and help Pikes Peak Habitat succeed in our mission to build homes, community and hope. Check out some options for engagement below:
Local churches can sign up to bring teams of volunteers to our construction site to put their faith into action and spend a day physically building this home for our partner family. You can sign up for either a half-day or a full-day shift. No experience is necessary, and anyone 16 years or older can volunteer on our construction site. This is a great way to engage Bible studies, prayer teams, youth groups, young adult ministries or the congregation at large. If you are interested in bringing out a group, email Chloe@pikespeakhabitat.org.
Pray for our Partner Family
Join us in praying throughout the year for our Apostles Build partner family and for those in El Paso County in need of safe, affordable housing. As a starting point, check out this prayer for shelter, and consider sharing it with your church's congregation.
Help us cover the cost of the Apostles Build by donating online or reach out to Sarah@pikespeakhabitat.org for more information.
Other Ways to Engage
Outside of these opportunities, there are a wide variety of ways that church congregations can partner with Pikes Peak Habitat for Humanity and help us to build homes, community, and hope here in El Paso County. Check out our Faith in Action Partnership Menu to see additional opportunities.
"So long as the Word remains a theory to us, and is not incarnated by our actions and translated by our deeds into a living experience, it is not faith. It may be theology, but it is not faith. Faith is a combination of both convictions and action. It cannot be either by itself …."
-Clarence Jordan, biblical scholar and founder of Koinonia Farm
A THANK YOU TO OUR 2021 PARTNERS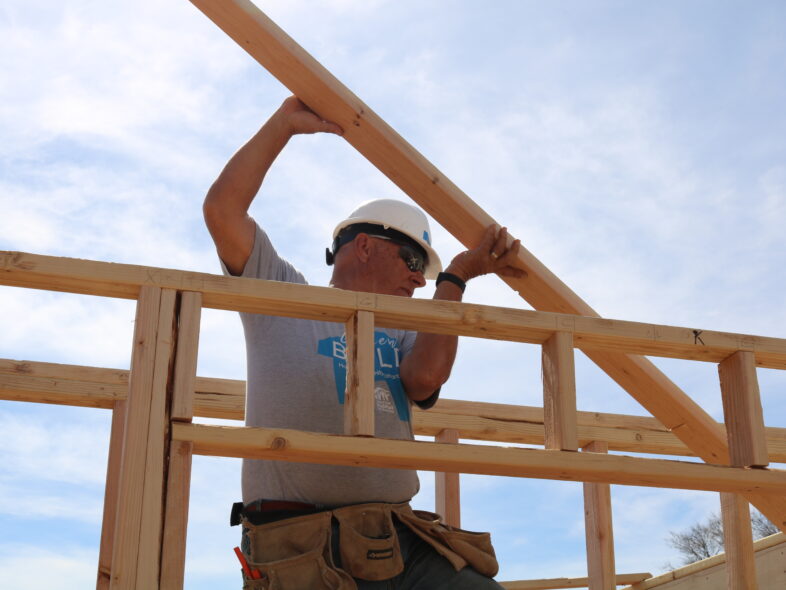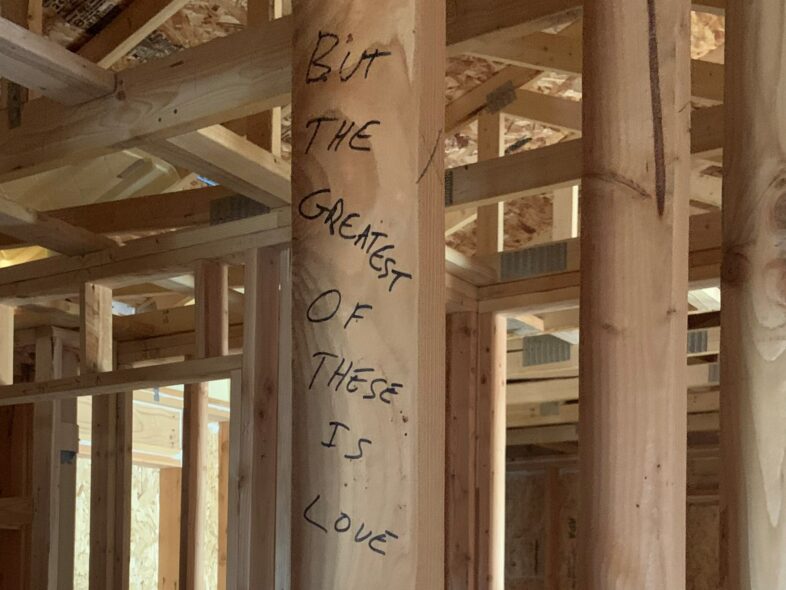 If you would like to learn more about how your church congregation can get involved with the Apostles Build or engage with Habitat through our various Faith in Action Programs, please reach out with your questions:
Chloe Henry
Faith in Action Program Manager
719.475.7800 ext. 115