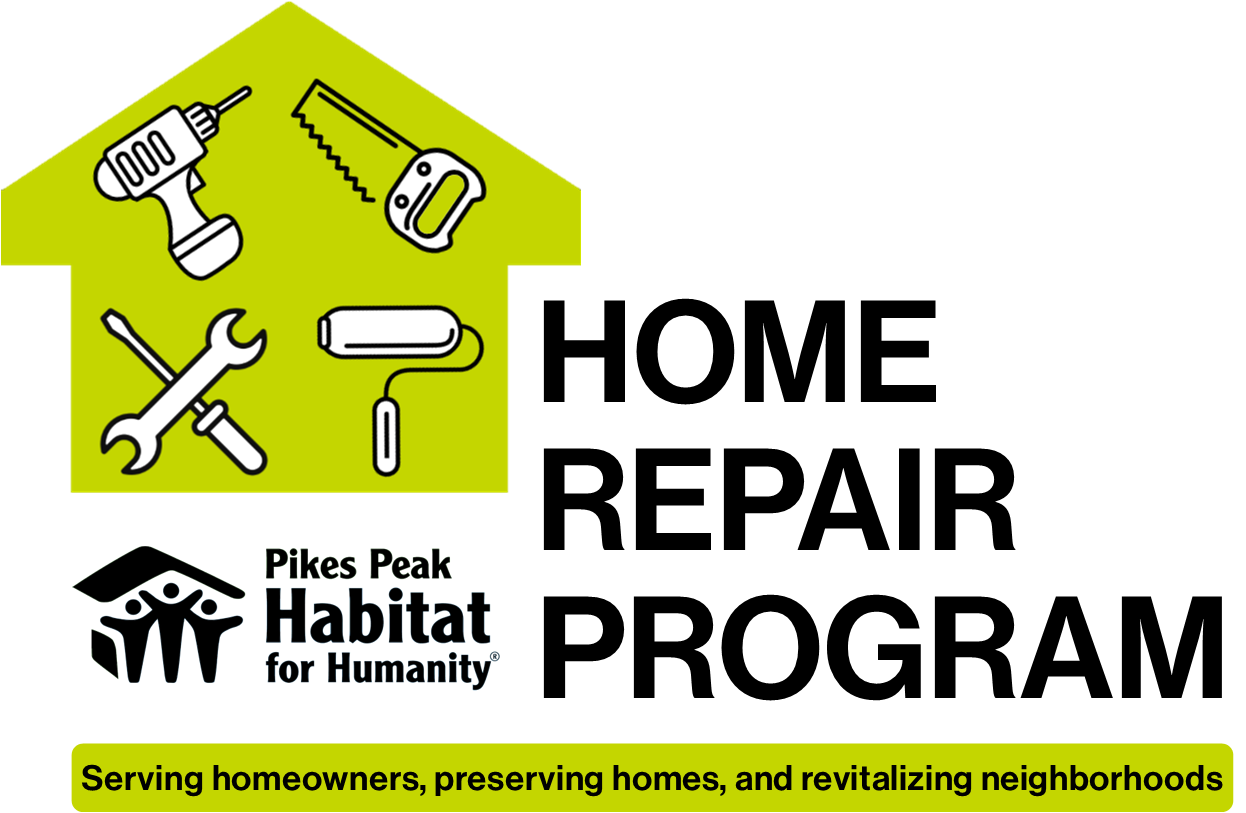 We are no longer accepting applications for our Home Repair Program.
Pikes Peak Habitat's Home Repair Program focuses on serving cost-burdened homeowners, veterans, and seniors so they can continue to live in safe, decent homes for years to come.
How does our Home Repair Program work?
Homeowners partner with Habitat based on income, need, and willingness to help.
We use volunteer labor, financial donations, and donated materials to keep costs low.
We partner with other organizations to leverage existing community resources.
Based on project costs and the Area Median Income (AMI) of the homeowner as detailed in this chart, the homeowner will be required to pay a down payment to Habitat prior to beginning the project and agree to an Owner-Occupied Retention Agreement, which will be forgivable as long as the homeowner does not sell the home for the term length of the agreement.
What kind of repairs will we do?
Five Home Preservation Repairs* will be completed July 2020 - June 2021.

These projects may include exterior work such as painting, patching, minor repair, landscaping, and replacement of exterior building materials.

Four Critical Home Repairs* will be completed July 2020 - June 2021.

These projects may include roofing, siding, window/door replacement, and repair, or deck and ramp installation and repair.
*We do not make repairs on mobile homes.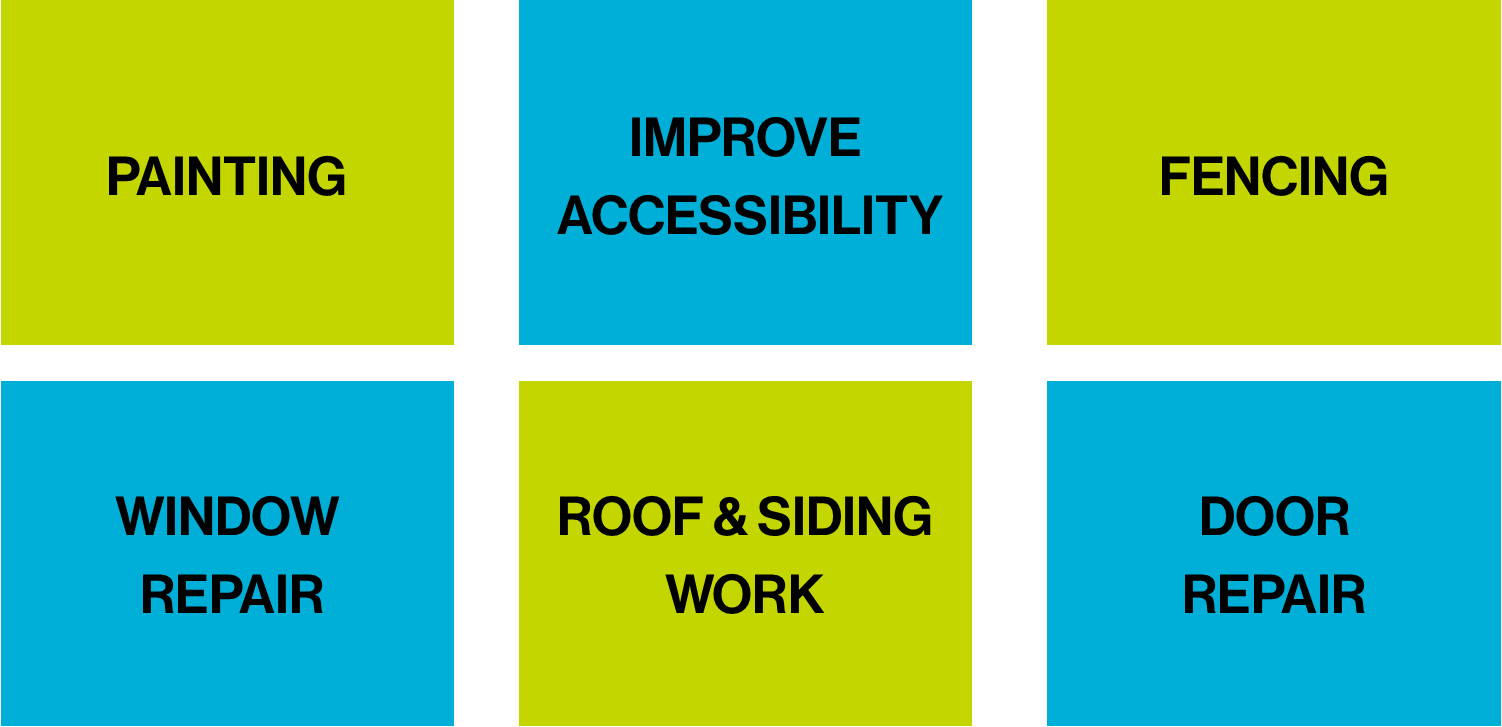 What is the Need for Repairs in El Paso County?
Cost-Burdened Homeowners–  In 2018, the US Census Bureau counted 82,235 households as cost-burdened in El Paso County with little to no income for critical repairs to maintain safe and healthy living conditions. This need grows larger every day, especially with the current health and economic crisis when families are forced to make do or do without. For an existing homeowner who is cost-burdened, home repairs are often an extremely low priority and the repairs are put off. This can lead to home structural issues, accessibility issues, and dangerous living conditions.
Seniors (65 and over) – The fastest-growing age segment in both Colorado Springs and El Paso County are seniors, and this trend is projected to continue. Seniors are often on a fixed income who may not be able to afford costly repairs on their aging homes.
Veterans – Colorado is home to over 400,000 veterans, with over 85,000 living in El Paso County, home to five military installations, including Fort Carson and Peterson Air Force Base.
Who Can Apply for the Program?
How Can You Help?
Donate today to help seniors, veterans, and cost-burdened homeowners repair their homes. Your donation will help fund needed equipment and individual repair projects.
Donate today to help preserve homes, revitalize neighborhoods, and build a better El Paso County!
Thank you to our Home Repair Program Sponsors!
Sponsor of the Program's Trailer:
Project Sponsors: