"Star Guitar" Auction Raises $2,100 for Veteran Home Build!
Mountain Country 107.3 FM and 1530 AM auctioned this Star Guitar to their listeners, with the winning bid of $2,100 from Peak Furniture Sales! This one-of-a-kind guitar features signatures of country music artists Mark Chesnutt, Curtis Grimes, Eric Hansen, Cody Johnson, Aaron Watson, Kevin Fowler, Roger Creager, Jake Worthington, Cody Canada, Sam Riggs, Drew Fish, Mark Powell and Jeremy Plato. The signatures were collected by Mountain Country over the past several months and make this guitar a real collector's item. All proceeds benefit the construction of Pikes Peak Habitat for Humanity's Veteran Home Build.
Together we're building homes, community and hope...with some great music, too!
Wondering what to do with your leftover paint?
Now you can recycle it at the ReStore!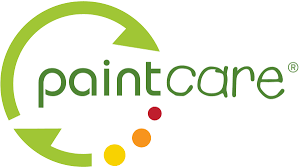 Pikes Peak Habitat for Humanity ReStore is the first ReStore in Colorado to be a certified PaintCare drop-off site. That means that the paint we collect will be recycled by Green Sheen -- sorted and managed for reuse, recycling, energy recovery, or safe disposal -- and then can be resold in our ReStore. We can accept up to 10 gallons of paint per person. Partial gallons are fine. Paint accepted includes latex and oil-based house paint, stains and varnish in containers up to 5 gallons in size. Please note: We do not accept aerosols (spray paint or other spray products), containers without original labels, or containers that are leaking or empty.
Bristol Brewing Company Karma Hour
Red Leg Celebration Supports Habitat