Now Happening
Stay up to date with Pikes Peak Habitat events and ways you can take action for local families!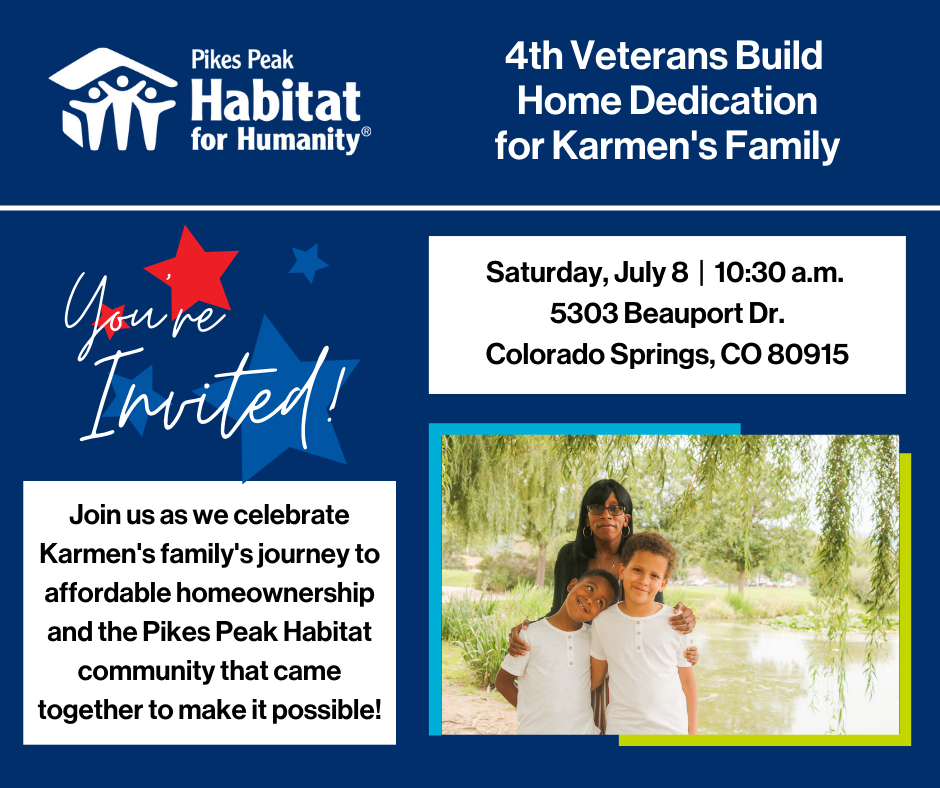 Join us for the 4th Veterans Build Home Dedication!
Pikes Peak Habitat invites you to the 4th Veterans Build home dedication! We'll be giving Karmen and her family the keys to their new home in The Ridge at Sand Creek.
Join us Saturday, July 8, at 10:30 a.m. at 5303 Beauport Dr., Colorado Springs, 80915. Help us welcome Karmen and her family to the neighborhood and to the experience of homeownership!
Pikes Peak Habitat Congratulates New Colorado Springs Mayor Yemi Mobolade
After a runoff election May 16, Yemi Mobolade was voted in as the new Colorado Springs mayor. Pikes Peak Habitat for Humanity extends our congratulations to Mobolade, who vowed to immediately start working to "fully staff the police department and end the city's homelessness, prioritize infrastructure needs, add more affordable and attainable housing, and cut red tape for new businesses" when he takes office on June 6. "Let's get to work!" he said. "I promise to be a mayor of all people."
We also thank Mobolade's opponent, Wayne Williams, for his years of service to the city and state. Addressing the affordable housing crisis takes all of us!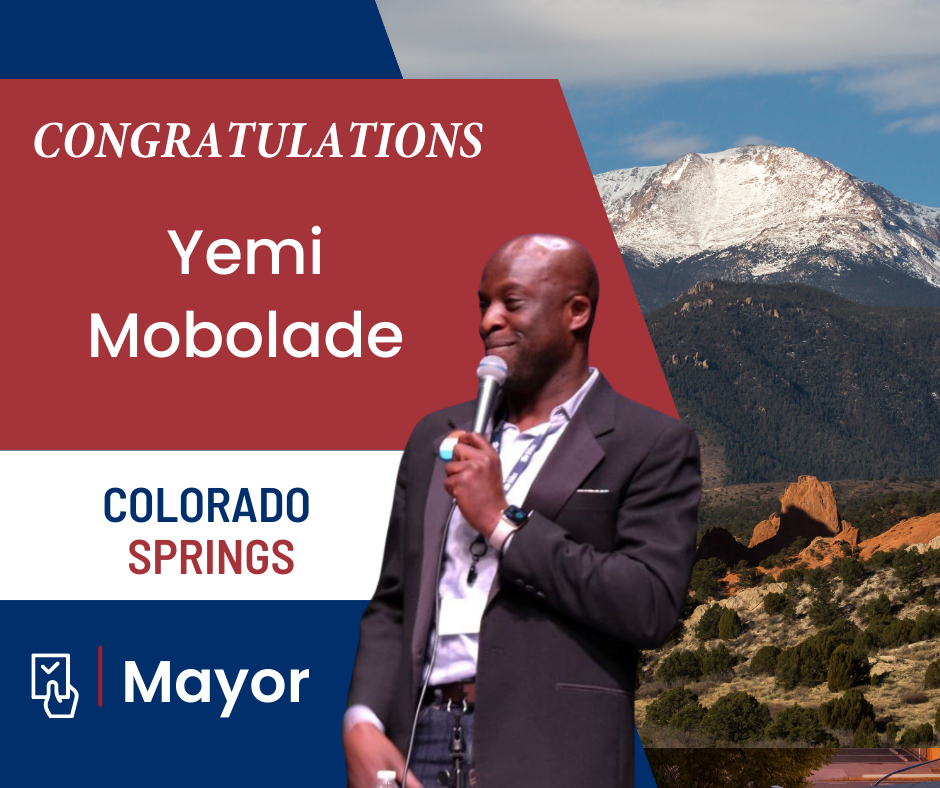 Subscribe to our Monthly Email Newsletter!
Get exclusive updates, learn about upcoming events, and learn more ways to build homes, communities, and hope with Habitat!