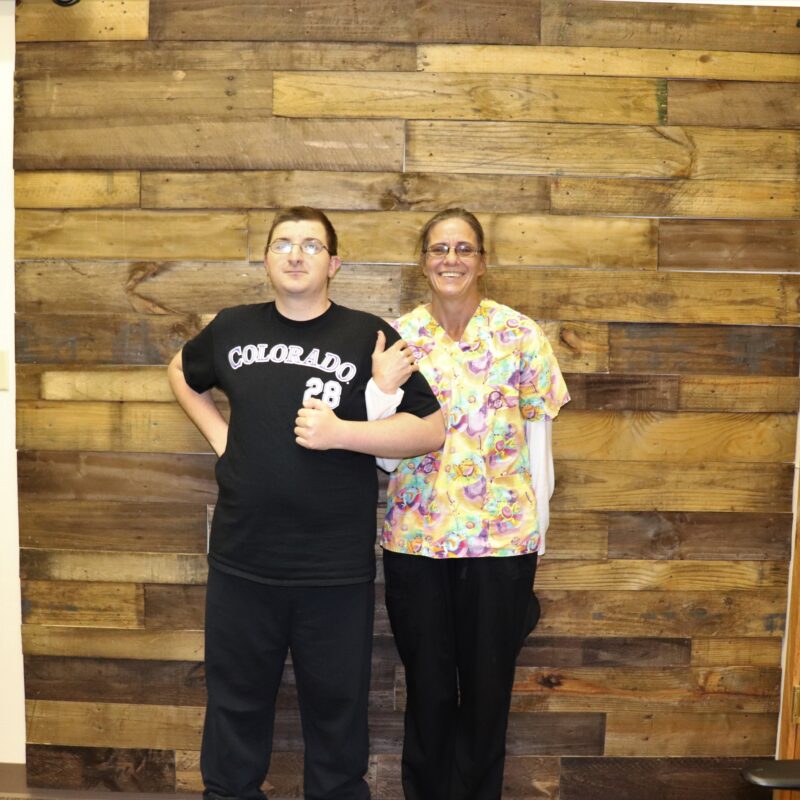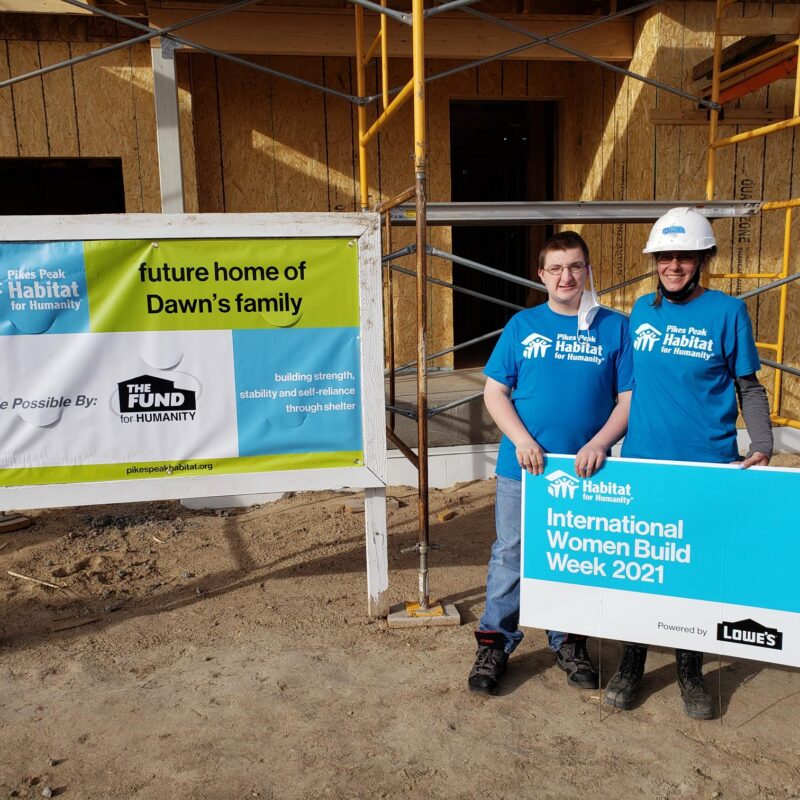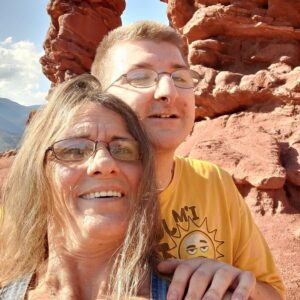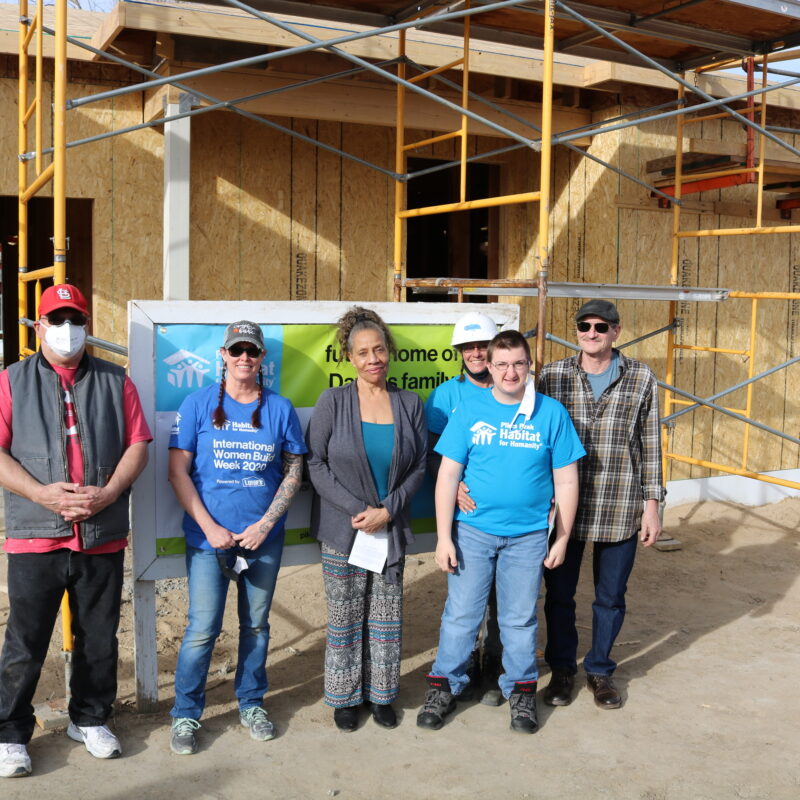 We Held a Ground Blessing Ceremony for Dawn's Family on March 6, 2021:
Dawn's Family's Story...
A native to El Paso County, Dawn was born and raised in Fountain, Colorado. A few years after moving out of her parents' house, Dawn got married and had two sons, Dillon and Cody. Dawn later divorced her husband, and for the past seven years, Dawn, Dillon, and Cody have lived in Dawn's childhood home in Fountain, Colorado. Dawn rents the house from her father; however, the house needs major repairs and doesn't accommodate the needs of Cody, who has physical disabilities. Their small bathroom is incredibly difficult for Cody to use. The kitchen lacks countertops, and among the many needed repairs is their broken flooring – a safety hazard to both Cody and Dawn. Dawn works as a CNA in the region and cares for Cody, who needs full-time assistance.
Seeking homeownership after her many years of renting, Dawn applied for a homeownership loan and was approved, but she soon found out that she would not be approved at the high loan amount needed to purchase a home in El Paso County given the extremely high market prices. For two years, Dawn searched to find an affordable home on the open market but was not successful. About to give up on her dream of homeownership, Dawn shared her frustrations with her realtor friend, who recommended she apply to Habitat's Homeownership Program.
Relieved to have a sign of hope, Dawn completed our Homeownership Program application process and was accepted into our Homeownership Program in April 2020. Now, as a future homeowner, through her partnership with Habitat, Dawn and Cody will finally have a safe, accessible, and affordable home. A home Dawn will help build by putting in 200 hours of sweat equity (volunteer time). A home that will be fully accessible for Cody and Dawn will have countertops to make their meals. Dawn shared her excitement about their new home, "I'm excited to create new gardens and give back to the earth that way. That and being able to bake! Roll dough out on counters and bake pies. I miss doing all of that." Dawn says she is most looking forward to the "sense of accomplishment" being a homeowner will bring her.
Dawn shared her appreciation of working towards affordable homeownership through her partnership with Habitat – made possible by our generous donors, volunteers, and partner organizations, "It's people like you that make dreams come true. I can't say enough for everybody at all levels, the gratitude that we have for every single one of them. It's because of you guys that my dream is coming true and I'm going to be able to give my family stability that I don't have to worry about being taken away. And for that, we are totally grateful. I can't say thank you enough."