Black Friday stand in line. Cyber Monday spend from home.
give your
heart

!
December 3, 2019

What is GivingTuesday?
GivingTuesday, taking place December 3rd, is a global day of giving that harnesses the collective power of individuals, communities and organizations to encourage giving and to celebrate generosity worldwide. Every year, on GivingTuesday, millions of people across the globe mobilize to show up, give back, and change their communities. Be a part of a national celebration to change your community for the better!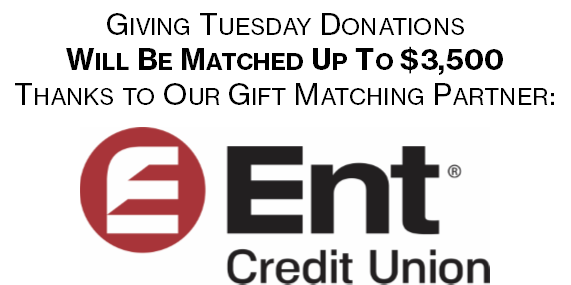 Share your story and you could win a grant of up to $10,000 for your favorite nonprofit organization!
12.03.19
Share the heart on your social media to inspire your friends and family to get involved in this global movement! #GivingTuesday
Pikes Peak Habitat for Humanity was granted nonprofit status by I.R.S. code 501(c)(3).
Our Federal Tax I.D. number is 35-1640064.
Donations are tax deductible in the year they are made — by the end of Dec. 31
If you put a contribution to Pikes Peak Habitat for Humanity on a credit card by the end of the year and don't pay the bill until 2020, it's still deductible in 2019.
If you choose to mail a check to Pikes Peak Habitat for Humanity, it must be postmarked by Monday, December 31st, 2019. Adhering to these dates will ensure you get the tax benefit for this year 2019.