Habitat is not currently accepting applications for Homeownership.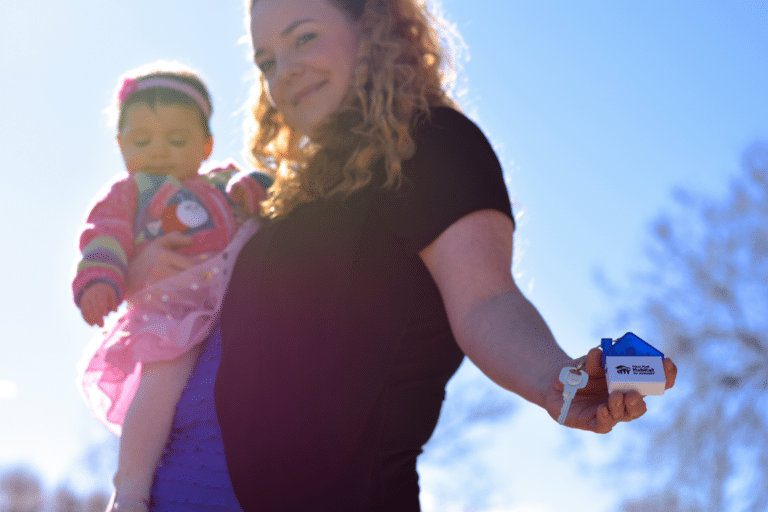 Pikes Peak Habitat for Humanity typically accepts applications multiple times per year. Dates of application acceptance are dependent on the availability of funding. To receive updates about Habitat's Homeownership Program, fill out the contact form below.
Steps to Applying
Step One: Review the Program Qualifications to ensure that your household meets the program guidelines.
Step Two:  Register to attend an information session to learn more about the program qualifications, program requirements and available homes. *Habitat will announce Information Session dates closer to the application acceptance dates. Make sure to complete the Homeowner Interest Form to be notified. 
Step Three: Complete the program application. Each application period will have an application specific to the application acceptance dates. Applications will be available 30 days before the acceptance dates. They  will be available at the Habitat office or may be printed off the website.
Step Four: When you have completed the application, schedule an appointment with the Habitat office to submit your completed application. Make sure to schedule your appointment 24 hour in advance. Please remember that program applications will only be accepted during specific acceptance dates.
If you have questions at any point in the application process, please contact the Habitat office at (719) 475-7800 ext. 103.
Homeowner Interest Form
Complete the form below to receive updates about Pikes Peak Habitat for Humanity's Homeownership Program. Please note that this interest form is not an application for a Habitat home, but provides Habitat with your contact information so that you can be notified the next time applications are being accepted.
Please be advised that Habitat does not provide temporary or emergency housing. On average, it takes a year from the time an applicant is accepted to the program to the time the applicant moves in to their home. During this time the home is being built and the homebuyer is completing sweat equity hours.