Apply
Take the first step in applying...attend an Information Session
Habitat will be accepting applications from May 7 - May 11, 2018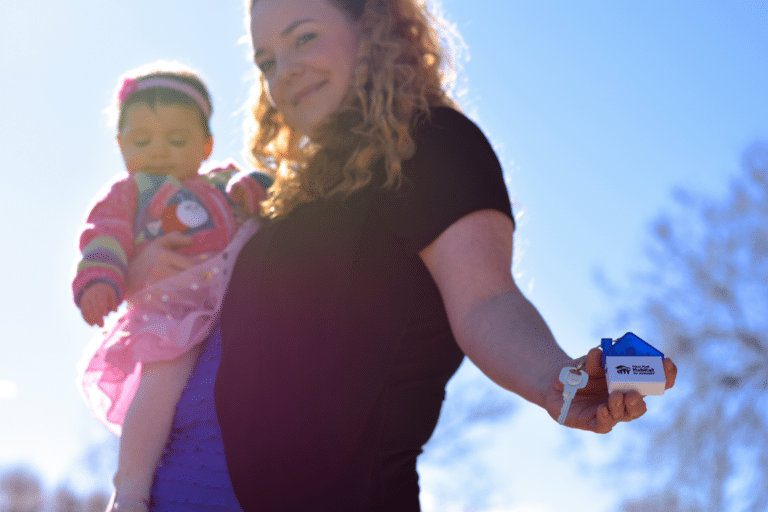 Pikes Peak Habitat for Humanity will be accepting applications for homeownership from May 7 - May 11, 2018. Homes will be 3, 4, or 5 bedroom duplexes located in Colorado Springs. Learn more about these properties on the Available Homes page.

Steps to Applying
Step One: Review the Program Qualifications to ensure that your family meets the eligibility criteria. Please note that our program qualifications have recently changed.
Step Two: Using the Bedroom Policy, verify that your family is a 3, 4 or 5 bedroom household. There are no 2 bedroom homes available this application cycle.
Step Three: Check out the Available Homes.
Step Four: If you are interested in applying, sign up for an Information Session. Attending an information session is the first step in applying for Habitat Homeownership. Those who attend will learn about the available homes, application process, eligibility criteria, and program requirements.
Step Five: Fill out the Application. Applications will be available at all Program Information Sessions and at the Habitat office. Applications may also be printed off the website.
Step 6: Submit completed applications to the Habitat office starting May 7. The deadline to submit a completed application is Friday, May 11 at 4:30 pm.
Available Information Sessions
Friday, April 13, 2018
12:00 pm to 1:00 pm
685 N. Murray Blvd.
Colorado Springs, CO 80915
Monday, April 30, 2018
7:00 pm to 8:00 pm
1821 S. Academy Blvd.
Colorado Springs, CO 80916
Saturday, May 5, 2018
10:30 am to 11:30 am
685 N. Murray Blvd.
Colorado Springs, CO 80915
Attend an Information Session
Please be advised that Habitat does not provide temporary or emergency housing. On average, it takes a year from the time an applicant is accepted to the program to the time the applicant moves in to their home. During this time the home is being built and the homebuyer is completing sweat equity hours.