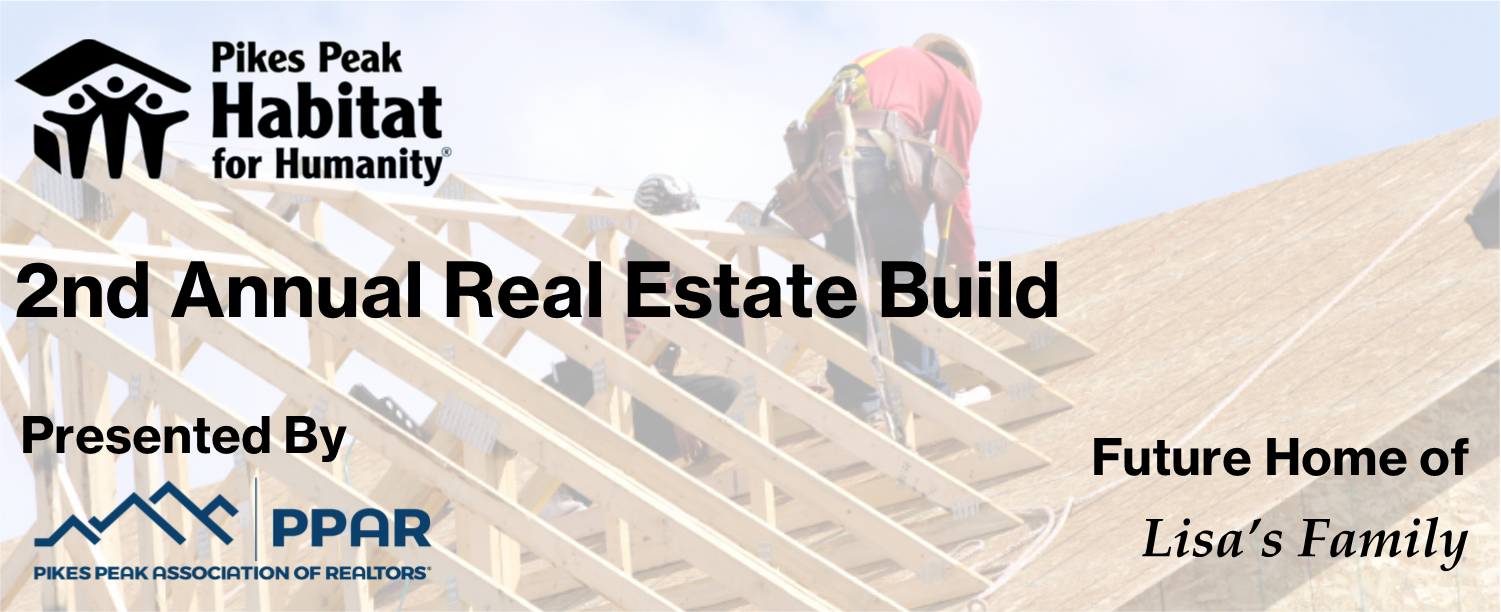 What is a Real Estate Build?
In the latter part of 2017/early 2018, caring El Paso County realtors, land-owners, property managers, title companies, builders, mortgage holders, mortgage lenders, and warranty companies joined together with Pikes Peak Habitat for Humanity (PPHFH) to financially sponsor and build the first annual Real Estate Build home. PPHFH is extremely grateful to all the companies and volunteers who made the home possible.
The second Real Estate Build is now ready to be launched and Daniel Pitrone, with Keller Williams Premier, will again be our liaison and champion, together with the Pikes Peak Association of REALTORS® (PPAR), for the 2019/20 Real Estate Build. This house will be possible with the support of 30 real estate companies joining PPHFH to build another permanent, affordable home in El Paso County. All are invited to support the Real Estate Build!
The real estate industry is booming in El Paso County. What better way to give back to your community than through Habitat? Please join us August 17th at the Ground Blessing of the new build to find out how you and your company can be a partner on the 2nd Annual Real Estate Build.
For further questions about the 2019 Real Estate Build, please contact Iain Probert by email or phone at 719.475.7800 ext. 105.
Pikes Peak Habitat for Humanity was granted nonprofit status by I.R.S. code 501(c)(3).
Our Federal Tax I.D. number is 35-1640064.
Donations are tax deductible in the year they are made — by the end of Dec. 31
If you put a contribution to Pikes Peak Habitat for Humanity on a credit card by the end of the year and don't pay the bill until 2020, it's still deductible in 2019.
If you choose to mail a check to Pikes Peak Habitat for Humanity, it must be postmarked by Tuesday, December 31st, 2019. Adhering to these dates will ensure you get the tax benefit for this year, 2019.