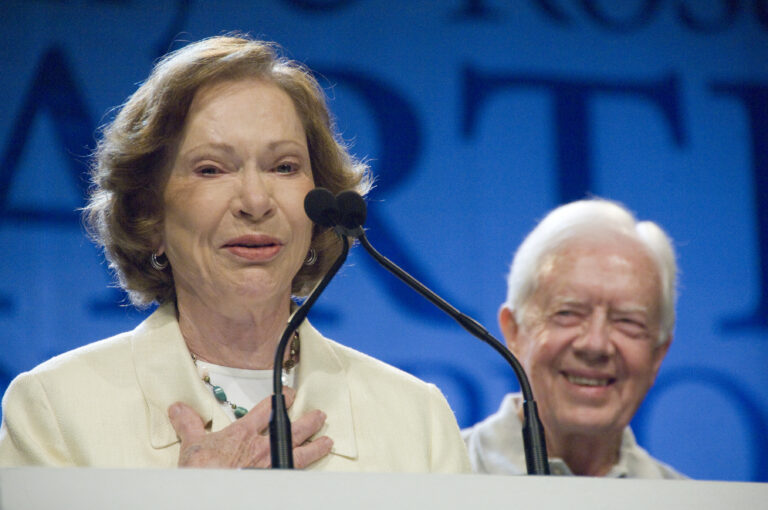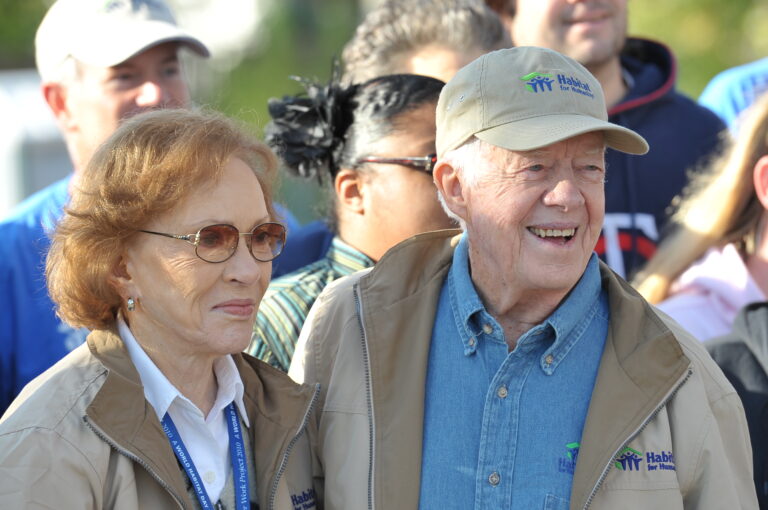 Pikes Peak Habitat Remembers Rosalynn Carter
Former First Lady Supported Habitat for Decades
Habitat for Humanity International has set up a memory book where visitors can share their experiences of Mrs. Carter and read stories of the lives she impacted.
Pikes Peak Habitat for Humanity joins other Habitat affiliates across the globe in expressing our sorrow at the passing of former U.S. First Lady Rosalynn Carter. We extend our prayers and sympathy to the Carter family.
Please join us for a celebration of Rosalynn Carter's life and legacy on Saturday, Dec. 9, at 10 a.m. at The Ridge at Sand Creek.
The Carters' Involvement with Habitat for Humanity
President and Mrs. Carter led the first Carter Work Project to New York City in 1984. The weeklong event has continued annually throughout the world, with trips to work sites in the United States and 14 other countries. More than 106,000 volunteers on these projects built, renovated, or repaired 4,417 homes alongside families in need of decent, affordable housing. The Carter Work Project paused from 2020-22 because of the COVID-19 pandemic but resumed in 2023 with a trip to Charlotte, NC. The next trip will take place in September 2024 to Twin Cities, MN.
Habitat for Humanity International was founded in Americus, GA, in 1976 by Millard and Linda Fuller. They developed their concept of "partnership housing" while living at Koinonia Farm, an interracial community farm founded by biblical scholar Clarence Jordan.
The Carters' 39-year involvement with the organization helped raise Habitat's profile, impacting countless lives and furthering our mission of ensuring that everyone, everywhere has a decent, affordable place to live.