On April 5th, 2018, at our 2018 Volunteer Appreciation Event we had the joy of honoring and thanking our volunteers for all the work they did in 2017 and beyond.
A special thanks to
for sponsoring our event!
Our volunteers are the ones that make the work happen. We would not be able to serve the families we do without our volunteers.
If you have volunteered with us and you haven't been thanked, please accept a HUGE THANK YOU FROM US TO YOU!
See the awards announcement here.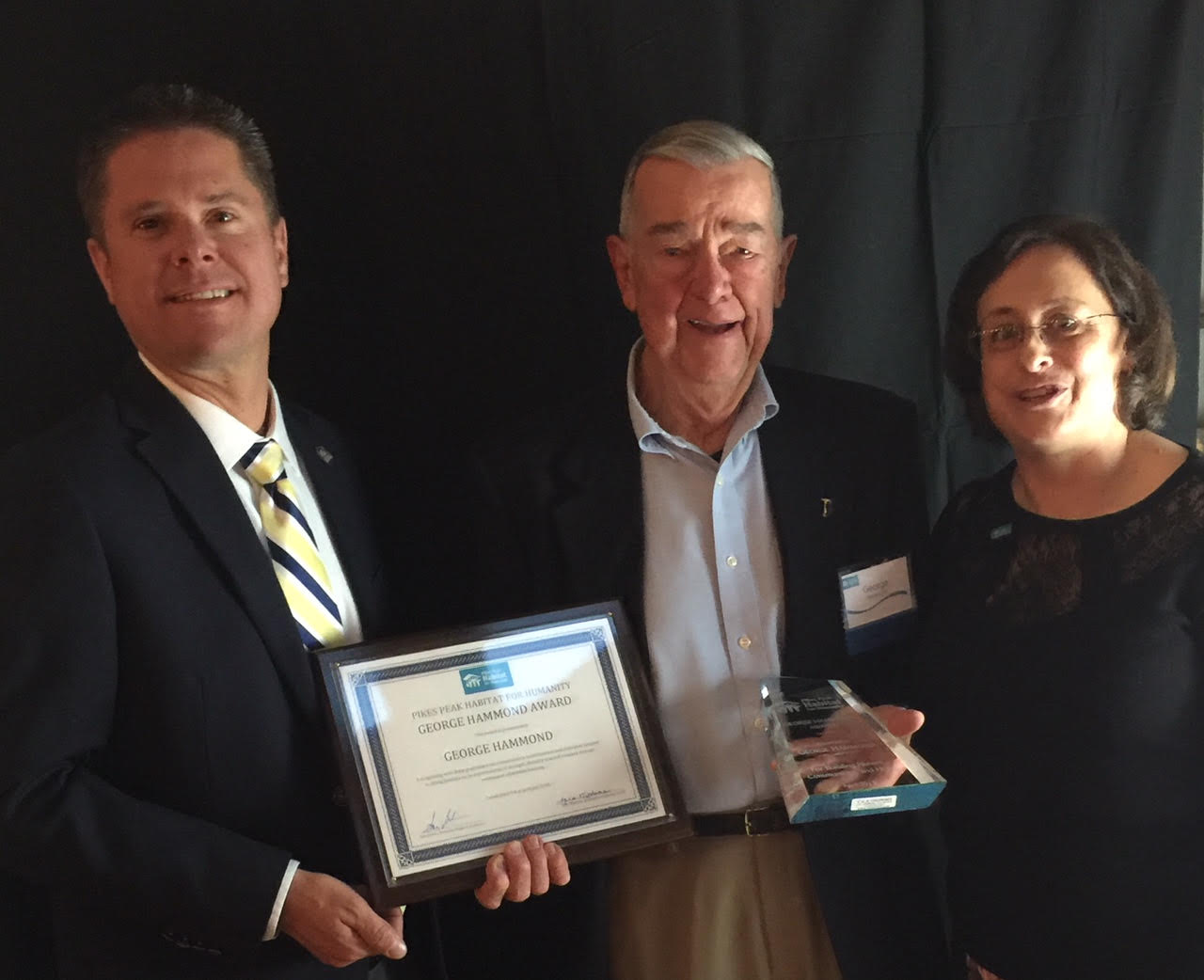 Photo: Sam Adams, PPHFH Board President, George Hammond (center), Kris Lewis PPHFH Executive Director
At the event on April 5th, 2018 we also announced the GEORGE HAMMOND AWARD and GEORGE HAMMOND BUILD.