Wondering what to do with your leftover paint?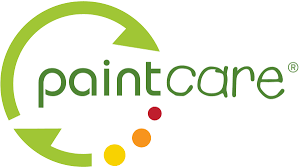 Pikes Peak Habitat for Humanity ReStore is the first ReStore in Colorado to be a certified PaintCare drop-off site. That means that the paint we collect will be recycled by Green Sheen -- sorted and managed for reuse, recycling, energy recovery, or safe disposal -- and then can be resold in our ReStore. We can accept up to 10 gallons of paint per person. Partial gallons are fine. Paint accepted includes latex and oil-based house paint, stains and varnish in containers up to 5 gallons in size. Please note: We do not accept aerosols (spray paint or other spray products), containers without original labels, or containers that are leaking or empty.
Items PPHFH ReStore Can Accept
Appliances:
All appliances are accepted. We just ask to let us know if they are non-working so we can recycle the appliances if need be.
Doors:
All doors must be in good condition without holes from screws, nails, tacks, and hooks.
Storm and security.
Interior and exterior.
Bi-fold and closet.
Mirrored closet.
Sliding patio doors.
Cabinets:
Unpainted cabinets/sets.
Must be complete with doors, drawers and shelves.
Countertop:
Must be in good condition and straight pieces over 4'. No excessive markings, stains, chips, water damage or sink cutouts. No banjo style countertops.
Electrical:
Any wires, plugs, plates, breakers, breaker boxes, and conduits.
Other electrical components and other hardware associated with electrical wiring.
Furniture:
Any furniture items in good condition without rips, stains, water damage, excessive gouges or chips, pet fur or smell of cigarettes.
Couches, chairs, tables, dining room sets, dressers, bed frames, bookshelves, hutches, shelving, file cabinets, desks under 4', and lots more!
Hardware and Tools:
Any kind of hardware and fasteners.
All handheld and electric tools.
Power tools must be empty of any oil or gas.
Insulation:
New rolled or sheet insulation in good condition. No loose or unbagged insulation.
Lighting:
Any lighting fixture, except fluorescent.
Light bulbs must be new in box.
Ballasts must be new in the box that clearly states "NO PCBs" on the label.
Flooring:
All flooring must be at least 50 sq. ft.
New Carpet and padding from contractors ONLY.
Vinyl/VCT tile.
Porcelain and ceramic floor and wall tile.
New hardwood, laminate and engineered wood flooring.
Lumber and Trim:
Must be 4' or greater without nails.
Any kind of lumber and trim if its in good condition.
Plumbing:
Low flow toilets must be in full working condition, no cracks or missing hardware. Must be cleaned, without the wax ring and seat. Any toilet not stamped 1.6 GPF or less (High Flow) must be stripped of all metal, plastic and flushing mechanisms.
Plastic pipes and tubes must be 4' or greater.
All unused plumbing fittings and related components.
Standard bathtubs (30"x 60")
Bathroom and kitchen sinks.
Bathroom vanities in good condition, no water damage or mold.
Sheet Goods and Roofing:
Any sheet good that 4'x4' or greater.
All types of new, unused, roofing materials, rolled, tar, membrane, metal and bundles of new shingles.
Windows:
Vinyl windows in good condition.
Antique single pane windows.