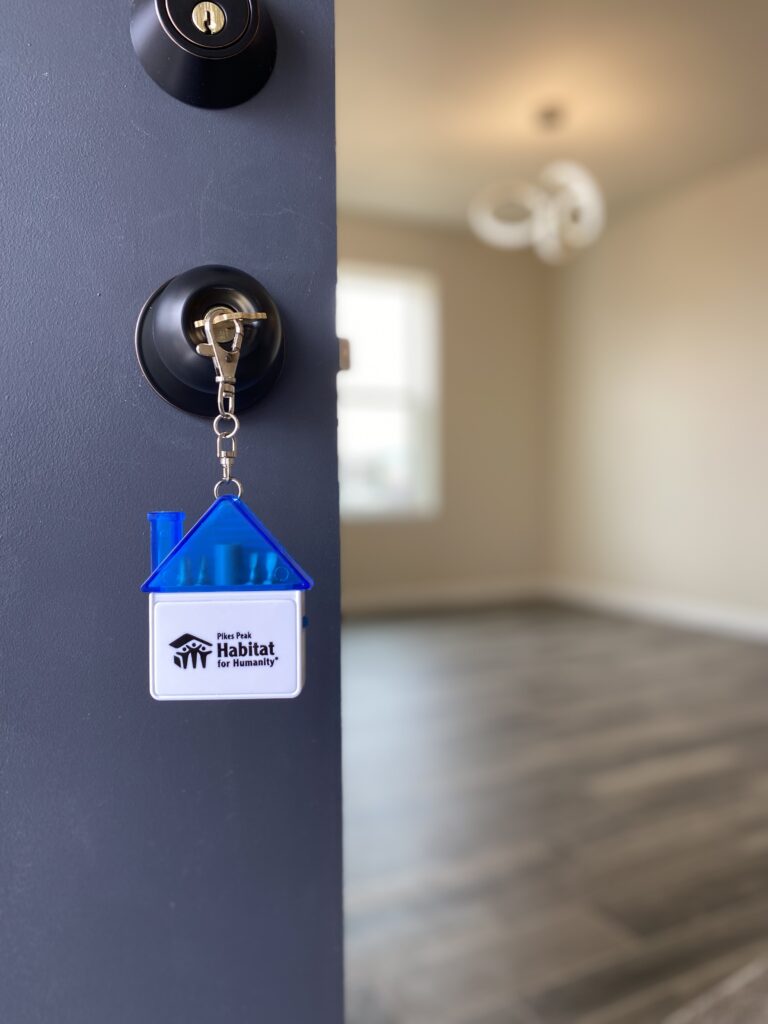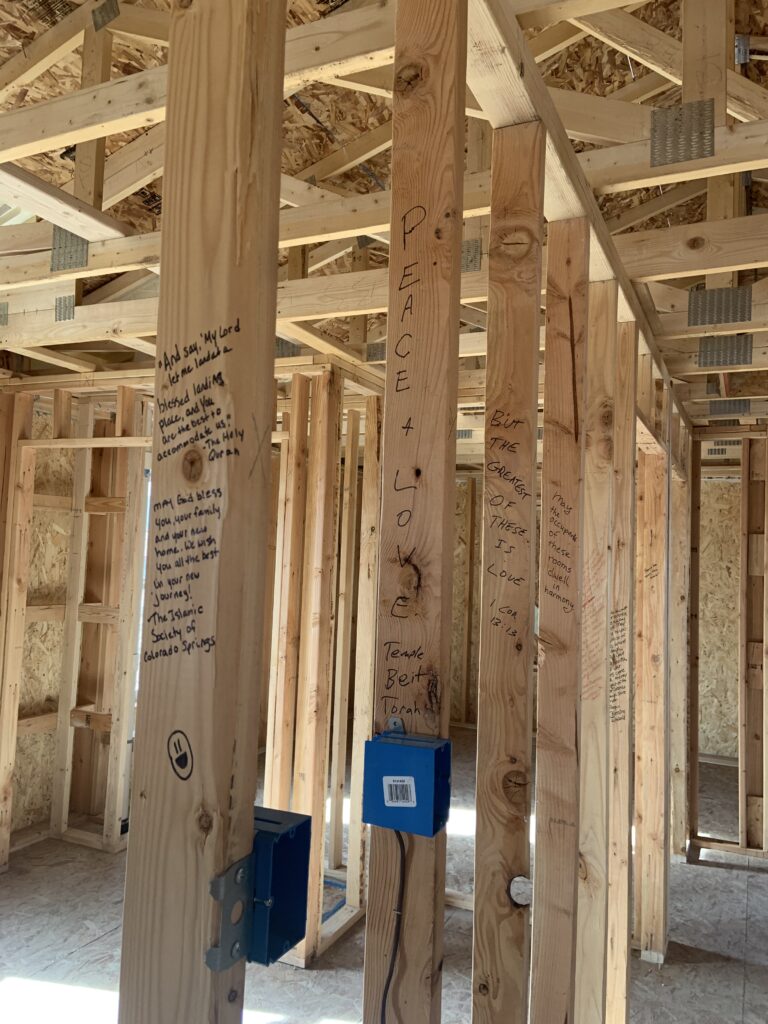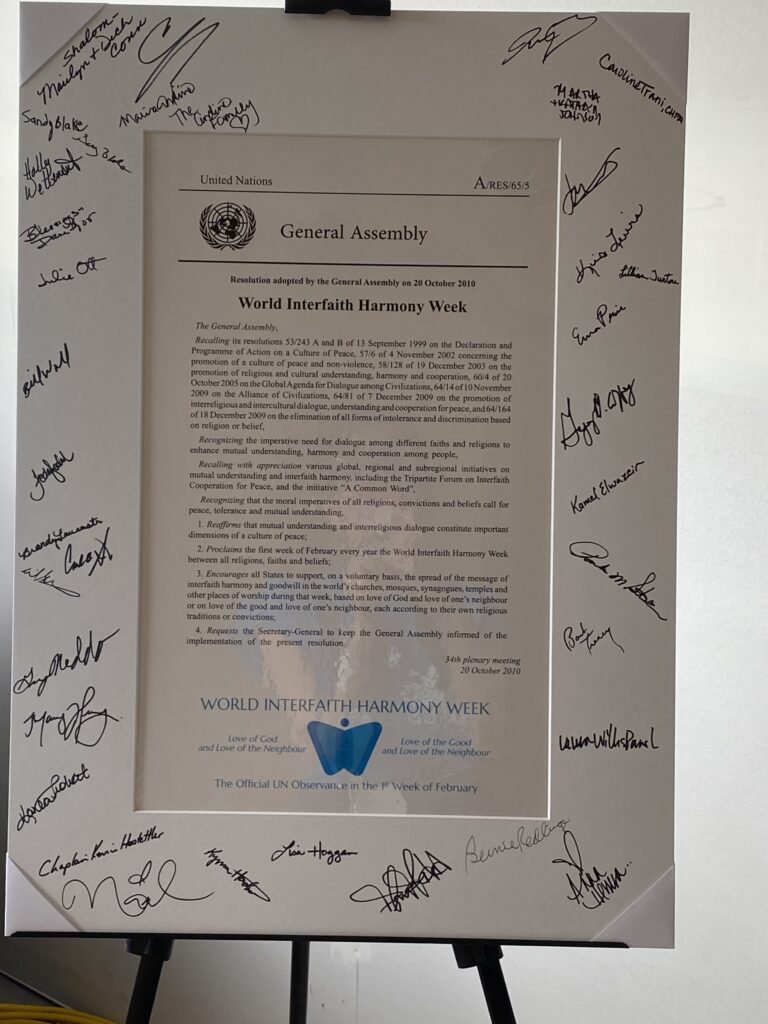 What's World Interfaith Harmony Week?
In 2010, the United Nations General Assembly proclaimed the first week in February annually as World Interfaith Harmony Week, with the goals of showcasing the importance of interfaith dialogue among people of diverse faith backgrounds, belief systems, and spiritual practices, and of spreading the message of goodwill and respect for others.
For the second year, Pikes Peak Habitat's Interfaith Build for Unity subcommittee -- a group of individuals from diverse backgrounds and faiths who unite to build affordable homes for El Paso County families -- invite you to join us in celebrating this initiative. This year, our subcommittee decided to focus on the topic of "Building the Beloved Community," a term originally coined by Dr. Martin Luther King Jr. to describe "a community that includes diversity and allows for tension undergirded by love to lead to transformation to create a community of justice, equal opportunity, and dignity for all."
Check out the various ways that you can engage with Pikes Peak Habitat by putting your faith into action to help us mark this monumental week.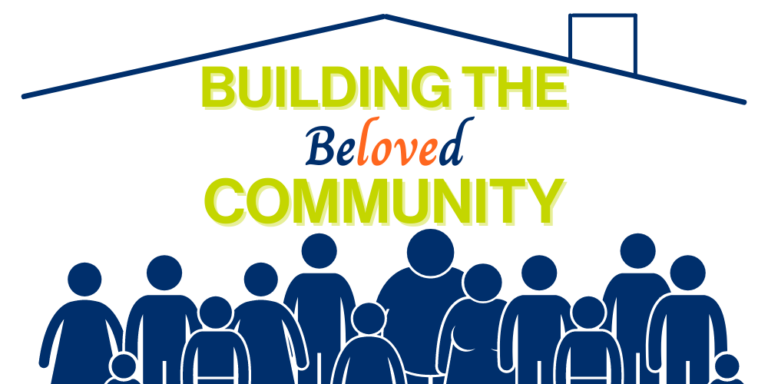 Join the "Building the Beloved Community" World Interfaith Harmony Week Challenge
In recognition of this initiative, join Pikes Peak Habitat in the 7-day interfaith challenge and receive a prize.
Participating is easy!
Download and print the Building the beloved community interfaith challenge form.
From Feb. 1-7, find the date below, and click on the hyperlinked box.
Read the daily entry, and complete one of the three "Daily Action Items."
Mark your action and any notes on the challenge map.
If you complete one action for four out of seven days, you qualify to receive a prize! When you have finished the challenge, send your map to chloe@pikespeakhabitat.org or bring the map to the interfaith dialogue on Sunday, Feb. 5.
7-Day Interfaith Challenge