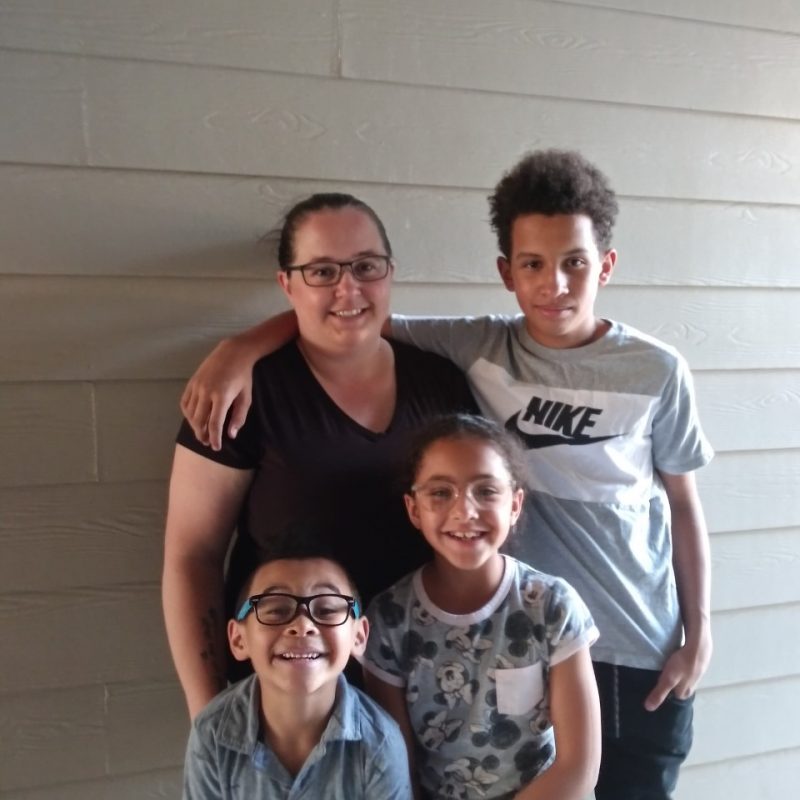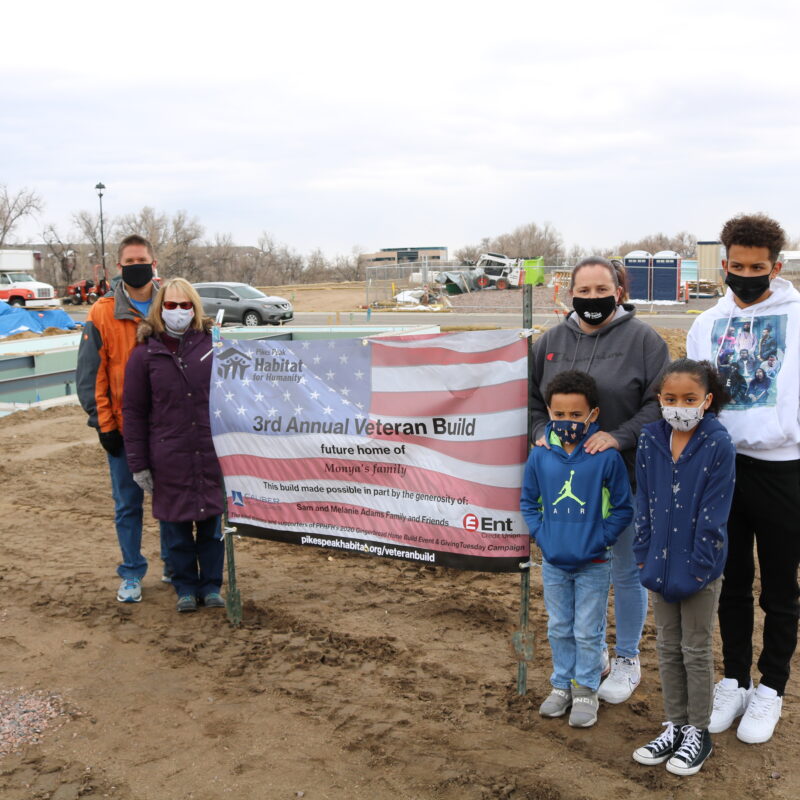 We Held a Ground Blessing Ceremony for Monya's Family on April 17, 2021
Our 3rd Annual Veterans Build is supported, in part, by donations to the following:
Monya's Family's Story. . .
In 2017, Monya was able to move her family into an open-market apartment in Colorado Springs, where she and her three children have lived now for three years. The apartment is on the third floor and only has three bedrooms, so two children, Joviani and Sarai, still must share a room. The property is also not being taken care of properly, and there have been issues with unattended children causing trouble and crime in the area. As a family with three young children, without a backyard, and being on the third floor of the building, Monya said she and the kids are always "walking on eggshells" and worried about making too much noise. Monya says she and the kids don't have the "freedom to be ourselves" in their small space with limited areas for the kids to play.
Worried about her children's lack of space and safety, Monya began searching for affordable homeownership. Even as a full-time Medical Assistant, Monya knew she couldn't afford homeownership in Colorado Springs, as home prices in the Pikes Peak Region have sky-rocketed to impossible heights. As a hard-working single mother, Monya sought the advice of her friends, a handful of which had achieved affordable homeownership through Pikes Peak Habitat for Humanity's Homeownership Program. Inspired by her friends, Monya said, "I just wanted to shoot my shot and see if I could move forward [in the Homeownership Program]."
After going through the Homeownership Program application process with Habitat, Monya was accepted into our Homeownership Program in April of 2020. Now, as a future homeowner through her partnership with Habitat, Monya can't wait to purchase an affordable home for her family. A home Monya will help build. A home where her children can have the freedom, space, and security to play and grow. Monya shared her children's excitement about having their own rooms and a yard to play in, "They're excited. They are already decorating their rooms that have not been built yet – coming up with ideas, plans for the backyard. That's a big thing for us, the yard. It's a big deal [for the kids] to be able to play outside and not have to worry if something is gonna happen. They can just be kids."
Monya shared her appreciation of being able to affordable homeownership through her partnership with Habitat – made possible by our generous donors, volunteers, and partner organizations, "thank you for helping us to be able to live better. My family and are beyond grateful to be a part of this blessing. We truly appreciate your time and kindness."