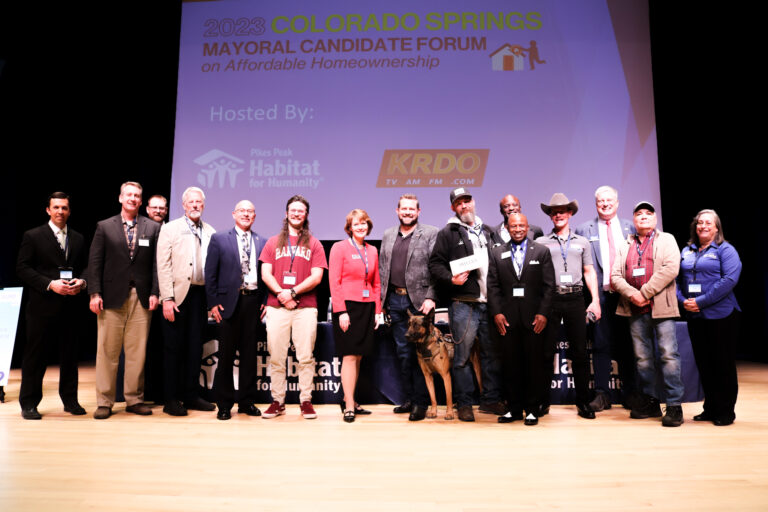 Colorado Springs Mayoral Candidate Forum on Affordable Homeownership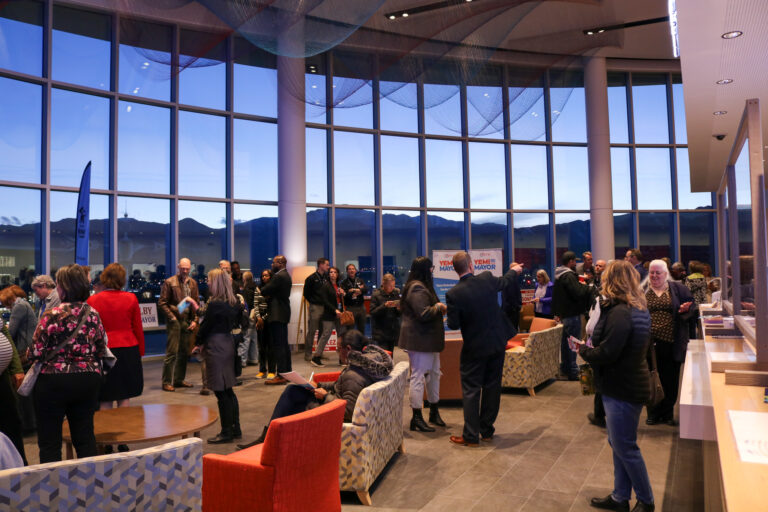 Thank you to all 12 Colorado Springs mayoral candidates, moderators Andrew Rogers from KRDO NewsRadio and Bart Bedsole from KRDO NewsChannel 13, and the community members who attended the forum on Feb. 28!
Pikes Peak Habitat for Humanity Executive Director/CEO Kris Lewis provided opening and closing remarks. Candidates engaged in a robust discussion of affordable homeownership, including responding to questions posed by audience members. Voters also had the chance to meet and speak with candidates during a meet-and-greet in the Ent Center for the Arts lobby prior to the event.
Colorado Springs Mayoral Candidates
All 12 Colorado Springs mayoral candidates participated in the forum. In ballot order, they are
About Pikes Peak Habitat for Humanity
Pikes Peak Habitat for Humanity builds strength, stability and self-reliance through shelter in El Paso County. We build permanent, affordable homes in partnership with the community and prospective homebuyers. Partner families purchase their homes with affordable mortgages. Pikes Peak Habitat has been an affiliate of Habitat for Humanity International since 1986 and has assisted 205 families in El Paso County. In addition to new construction, Pikes Peak Habitat also offers repairs for homeowners who are seniors, veterans and cost-burdened families. For more information, follow us on Facebook, Twitter and Instagram.
About KRDO NewsRadio
KRDO NewsRadio is a locally driven news/talk station serving the Colorado Springs/Pueblo Media Market. KRDO NewsRadio broadcasts on 105.5 FM, 1240 AM, 92.5 FM, streaming live at KRDO.com and available on all major mobile and smart speaker platforms.